SAP's own content server is not designed for archiving large volumes of documents in a legally compliant way. tia® represents a lean middleware between SAP and storage, and facilitates legally compliant document archiving, data archiving and archiving of print lists via ArchiveLink®, ILM and CMIS.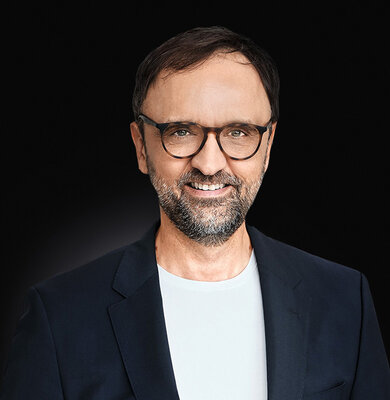 "We are proud of our history. However, our strength comes from the fact that we have taken on board the current pace of development in everything high-tech, and the fact that we demonstrate the spirit of all that is innovative and new on a daily basis.
Winfried Althaus / CEO at KGS Software GmbH
SAP document archiving
Why archive from SAP?
SAP's own content server is not suitable for the long-term management of large quantities of documents in a legally compliant way. SAP itself also recommends its content server, which is free for SAP customers, only as a temporary storage location for storing small amounts of data over the short-term. However, archiving means to archive documents over the long term and in line with legal requirements, whereby the quantity in normal company operation naturally increases continuously. Accordingly, it is important to find an archiving solution that creates a connection between the leading application SAP and the storage system.
Owing to the fast-paced development of storage systems over the last few years, SAP-centric companies now can adopt a very individual and lean approach to archiving. This should be fit for the future, e.g. completely independent of whether the step from classic ERP to SAP S/4HANA has already been taken or still represents a future vision or is not even taken into account. SAP system changes, on-premises, hybrid, and pure cloud applications – SAP archiving must be able to achieve all this.
Archiving instead of DMS or ECM
When it comes to archiving, a plethora of companies in the SAP environment still rely on classic DMS or ECM systems like OpenText (IXOS), easy Software, SER, or IBM. These were connected to SAP via ArchiveLink®. However, these systems are only suitable for SAP to a limited extent since they are designed as standalone systems and thus entail rights and metadata logics that lead to conflicts and complexity. They also have a multitude of more expensive functions not required in the SAP context.
Advantages over DMS and ECM systems
Cloud and S/4HANA - ready through CMIS
*Important* - changes are coming!
ArchiveLink - the feel-good interface from the SAP on-premises ERP world - will not survive the cloud age. If a company is planning or already on its way to implement cloud systems or hybrid scenarios, the time has come to rethink the document management strategy as well. A new interface standard for handling is now required: CMIS (Content Management Interoperability Services). This SAP-independent standard also enables the consolidation of all archive concepts, including those of other cloud applications in the company. Via migration or an intermediate tia® CMIS proxy, a transition can be tackled elegantly and quickly.
SAP documents with tia® archive
tia® is the archiving system from kgs. For more than 20 years kgs has been archiving documents and data from SAP into various storage systems for its customers - in close cooperation with SAP and with extensive SAP certification.
SAP data archiving
Why archive SAP data?
As a rule, databases in SAP systems grow very rapidly. The SAP basis has to constantly increase the memory while performance still decreases. Over the long-term, only data archiving will help to sustainably reduce the data stored online in the database. Unlike classic document archiving, which can be set up in a few service days, data archiving usually represents a more complex project. Besides the IT department, the business departments also need to be tightly integrated into the project given that the selection of archiving objects strongly depends on their requirements.
Important criteria and solution
Functions are provided in the SAP system to remove data that is no longer needed in SAP in online access from the SAP database via a mass data export. It is important that this data can still be evaluated after archiving. In this archiving procedure, the SAP documents (data records) are written to archive files via archiving objects and can then be transferred to an archiving system via SAP ArchiveLink or WEBDAV ILM. kgs offers an ideal archiving platform for this purpose in the form of the SAP-certified tia® Content Server, which is tailored precisely to the requirements of SAP and represents a very lean archiving approach.
Further information
Links
You will find a number of exciting pages on our website that deal with our core topic of SAP archiving. Feel free to contact us if you need further information.
Downloads
In the Media & Resources section you will find a variety of product data sheets, white papers and case studies on the topic of SAP archiving. Here is a selection: